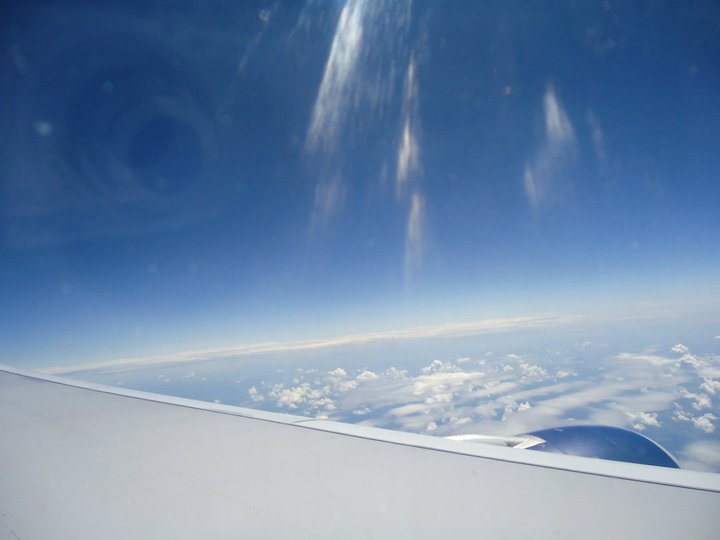 There is lots to be thankful for in the points and miles game. Sure, we've had our share of devaluations this year, but all is not lost. Here are 5 things to be thankful for this year:
1. Mistake Fares. Whether it's a $0 fare from United or a $150 flight to Milan – we have seen a good share of mistake fares this year. Thanks to one of these glitches I enjoyed a $25 rate at the Hilton San Francisco earlier this year. Not to mention I'm going to Israel next year for just $300 RT thanks to a glitch on an obscure Norwegian site called Widero.
2. Alaska Mileage Plan. United and Delta have let us down this year with their devaluations. US Airways and American are merging and probably doing away with most of what is good about each of their programs. But at least we still have Alaska Mileage Plan. A great online booking system, plenty of partners and award availability, generous award chart. Alaska Mileage Plan can get you pretty much anywhere you want to go at a reasonable redemption level (knock on wood).
3. Vanilla Reloads/PayPal Reload Pack. No you can't buy these at Office Depot anymore for 5 points per $1. You can't earn a 6 point drugstore bonus on the Hilton Surpass card. But at least you can still buy them at CVS. If you're really lucky, you can even buy Paypal Reload cards at 7-11 with an Ink card and earn 2 points per $1. All is well so long as we can buy Vanilla Reloads, even if we don't earn category bonuses.
4. Mile-earning Debit Cards and Walmart. I never thought I'd be thankful for Walmart, but their Money Center is going to be single handedly responsible for my trip onboard the Emirates A380.
Suntrust refuses to issue me a Delta Skymiles debit card, which pays out 1 point per $1. Bank of America is discontinuing the Alaska Debit card on May 31, 2014. On the plus side, UFB Direct still offers the Airline checking account with a debit card that pays out 0.5 points per $1 spent. This means Walmart money orders continue to be a cheap way to generate miles with minimal hassle.
5. Square Cash. A positive development this year has been Square Cash. Some people have reported issues with account closures and transactions getting cancelled. I have successfully sent $1,000 at a time with a mile-earning debit card without issues. For those who don't always have access to Vanilla Reloads or dread the thought of standing in line at Walmart, this is a great alternative.
Above all else, we are still able to travel the world in premium cabins for less than the price of coach. As long as the manufactured spending game is alive and kicking, there is at least one reward program we can count on, and there are new innovations to help us meet our point and mile goals, all is well.
What are you thankful for this Thanksgiving?
Subscribe via email for more points, miles and free travel